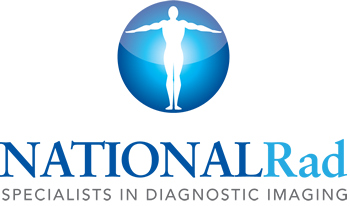 Since 1999, NationalRad has been the choice of physicians, surgeons and imaging centers nationwide. We have helped hundreds of customers with their diagnostic imaging centers, practices and needs. Today, we serve all manner of healthcare providers, from local orthopaedic and neuro practices, to regional radiology groups and national imaging centers. Each of our customers receives close, individualized attention, customized solutions and personalized service.
---
Our Philosophy & Approach to Diagnostic Excellence
We believe that diagnostic excellence makes a difference in patients' treatment and outcomes. As such, we believe that every MRI, CT and nuclear medicine study should be read by a fellowship-trained, subspecialty radiologist who is an expert in his or her field. We realize the full importance of accuracy in our work and are committed to delivering it in every interpretation, every report and all communications for our patients and clients.
Further, we know that our clients' success is essential to our success and to that of our mutual patients. As a physician owned and operated practice, we are able to tailor our service and working relationship to meet your individual needs. Whether you are looking for an exclusive radiology provider, subspecialty radiology consulting or accreditation assistance, we can help you. When you partner with NationalRad, we are available to assist you in developing customized solutions to achieve your practice's goals.
---
Our History
NationalRad was established in 1999 under the name NMSI (National Musculoskeletal Imaging) by Dr. Michael Zlatkin, Dr. Cary Hoffman and Dr. Gary Felsberg. The partners wanted to deliver dedicated subspecialty interpretations performed by the most qualified and highly respected subspecialty radiologists to the general clinical community at a time when such elite diagnostic medicine was only available at academic institutions. Dr. Timothy Sanders joined NMSI as a partner in 2003. The practice's name was officially changed to NationalRad in 2009 to reflect the addition of neuroradiology diagnostic services. We added body radiology to our list of subspecialties in 2010, with nuclear medicine to follow.
Our founders' and partners' steadfast commitment to providing the most accurate and thorough interpretations and superior customer service has been the foundation of our practice's growth and reputation over the past 15-plus years. Today, we provide subspecialty interpretations to more than 125 clients and are proud to be the subspecialty diagnostic radiology provider for physician practices, imaging centers and radiology groups nationwide. In addition, we are honored that professional and collegiate team physicians and orthopaedic surgeons continue to turn to NationalRad for their diagnostic radiology needs year after year.
---
Our Mission, Vision & Values
MISSION
Our esteemed subspecialty radiologists and highly experienced staff partner with healthcare providers nationwide to improve patient outcomes. We deliver the finest advanced diagnostic imaging services, provide the highest-quality subspecialty interpretations and make the right diagnosis.
VISION
We employ our knowledge of medicine, healthcare and diagnostic imaging to advance patient care.
VALUES
Excellence & Accuracy
We strive for excellence in all we do, from hiring the best talent to developing improved radiology information systems to better meet customers' needs to delivering superior interpretations and reports. Throughout, we maintain absolute quality standards to ensure diagnostic accuracy for our patients and customers.
Commitment to Our Patients & Customers
The patients and customers we serve always come first. We exist to make a difference in patients' lives and to deliver only the finest diagnostic medicine and patient care possible. We value our customer relationships and grant our customers total access to our radiologists. Customer service is paramount.
Integrity, Teamwork & Trust
Patients, caregivers and colleagues deserve our best. We act with integrity in all we do. We value teamwork, both within our organization and with our external partners. Essential to us is creating, building and fostering trust within our community.
---
Our Staff
Karen Jodat - Chief Operating Officer (COO)
Ms. Jodat joined NationalRad as Chief Operating Officer in 2001. She has devoted more than 20 years of her career to Radiology and Outpatient Imaging and has been an integral part of the organization's success. Her passion is building the best team to deliver and follow NationalRad's Mission, Vision and Values. She is directly responsible for all aspects of the daily operations of the organization and reports directly to the physician partners.
Caryn Nolen, RT (MRI)(R)(M) - Chief Technologist & Director of Quality Improvement (QI)
Ms. Nolen joined NationalRad as chief radiologic technologist in 2008, and was promoted to Director of QI in 2012. She brings 15-plus years of extensive outpatient imaging experience, including technologist, operations, administrative and marketing roles, to NationalRad. Ms. Nolen completed her radiologic technologist training at Johns Hopkins Hospital in Baltimore, Maryland and draws on her vast knowledge to assist NationalRad customers with such needs as accreditation guidance, protocol and image optimization and consulting services.
Ben Gustman - Director of Information Technology (IT)
Mr. Gustman joined NationalRad as director of information techonology in 2008. Prior to joining NationalRad, Mr. Gustman served as director of information technology and director of operations for Pulmonary Physicians of South Florida and MDinTouch. He comes to NationalRad with more than 20 years of experience in information technology.
Kerry Margolies - Information Technology (IT) Assistant
Ms. Margolies joined NationalRad as transcription manager in 2002. She brings 25-plus years of experience in radiology to the NationalRad team. Prior to joining NationalRad, Ms. Margolies held positions at Mercy Hospital and South Miami Hospital in Miami, Florida and served as transcription manager at Comprehensive Medical Imaging of Fort Lauderdale, Florida. In 2010, Ms. Margolies transitioned to an information technology (IT) assisant role as the practice evolved.
Ashley Libby Diaz - Marketing Manager
Ms. Diaz joined NationalRad in 2010 as vice president of sales and marketing and has since become a marketing consultant to the organization. She has 17-plus years of combined healthcare and marketing experience. She has held marketing positions with some of the leading orthopaedic, sports medicine and spine companies, including DePuy Orthopaedics, a Johnson & Johnson Company, and Smith & Nephew Endoscopy.
Cindy Valentine-Garcia - Credentialing Coordinator
Ms. Valentine-Garcia joined NationalRad in 2007 and offers administrative support to physicians and management, as well as expert witness scheduling and follow up. Prior to joining NationalRad, Ms. Valentine-Garcia worked at International Magnetic Imaging for eight years, the first six as administrative assistant to the center manager in Boca Raton, Florida and the last two as a member of an elite national training team tasked with implementing a new software system at imaging centers throughout California and the United States. Ms. Valentine-Garcia assists NationalRad customers with numerous crucial tasks, including radiologist credentialing and RIS training.
Natalia Lara - Executive Assistant
Ms. Lara joined NationalRad in 2016. She provides customer service support, administrative, licensing and human resources support to executive staff. Ms. Lara completed a Bachelor's of Health Services in Healthcare Administration with a minor in Business Administration and Health Information Systems from Florida Atlantic University. Prior to joining NationalRad, Ms. Lara volunteered and completed a population health internship at Boca Raton Regional Hospital. She participated in community health and wellness outreach events and gained experience in healthcare management and organization.
Cecilia (Ceci) Layseca - Image & Radiology Workflow Operator
Ms. Layseca was one of the first employees at NationalRad when she joined the company in 2001. Her position has evolved in her 14 years of service. She is responsible for the management of daily radiologist workflow and follow up, as well as customer customer service and support.
John Cirone - Image & Radiology Workflow Operator
Mr. Cirone joined NationalRad as a DICOM bridge operator in 2010. He brings 20-plus years of broad experience in radiology to NationalRad, having held such positions as teleradiology assistant and coordinator.
Laura McCall - Image & Radiology Workflow Operator
Ms. McCall joined NationalRad as DICOM bridge operator in 2007. Prior to joining NationalRad, Ms. McCall worked as a radiology transcriptionist and editor for eight years. In her prior experience as radiology transcriptionist and editor for either years, Laura brings with her a unique attention to detail.